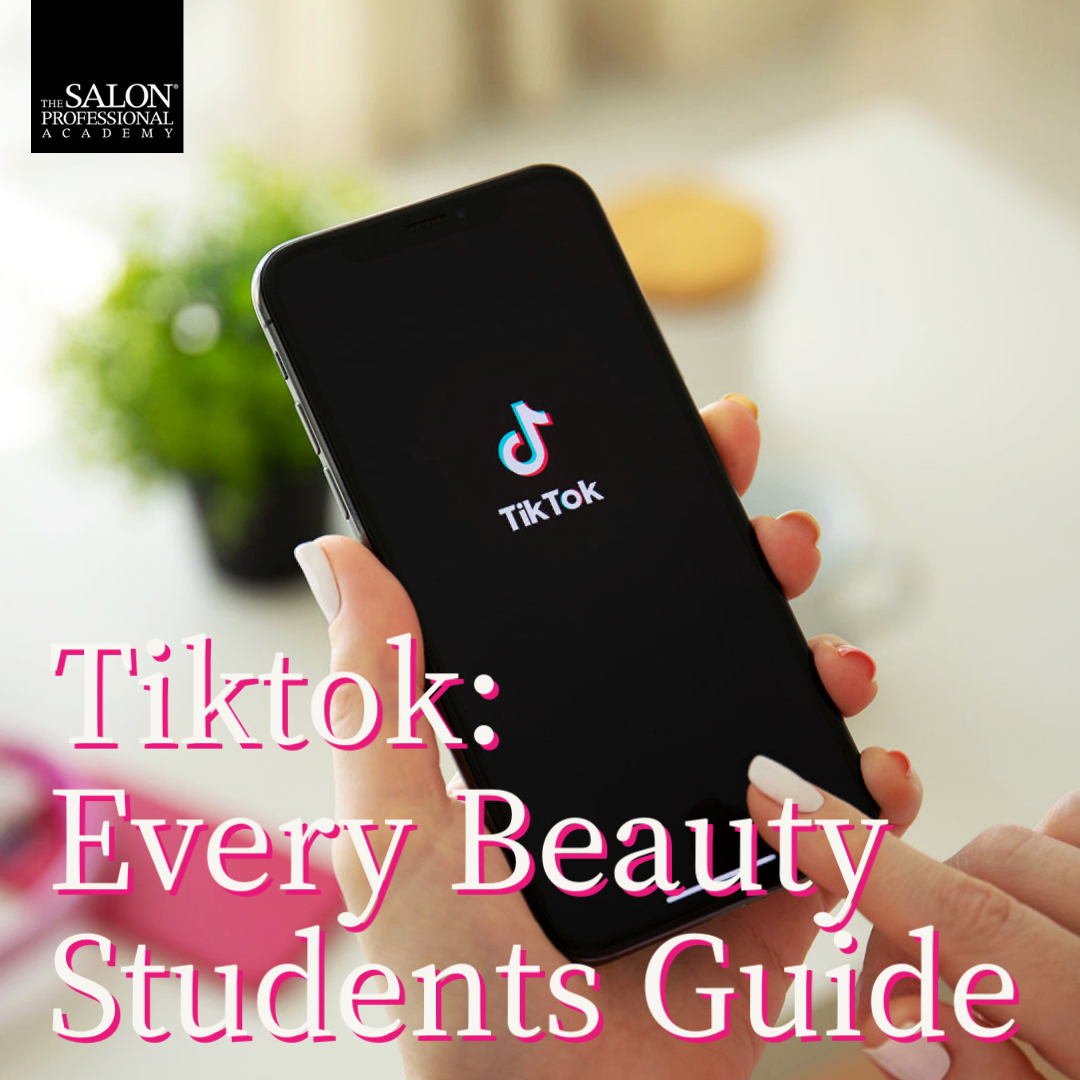 Driven to become the king or queen of glam? It's time to look beyond the chemical peels and lash extensions to add one more important tool to your beauty boss arsenal: a TikTok account.
Research shows that TikTok's number of users leaped from 65 million in 2017 to one billion in 2021. That's why TikTok should be a part of your marketing strategy.
Here's a rundown on the top TikTok trends that are happening in #TikTokBeauty as well as the top marketing tips for beauty school students in 2023.
Let's jump in!
Why TikTok Should Be a Part of Your Marketing Strategy
TikTok is one of the best tools to incorporate into your beauty marketing strategy because it will allow you to reach users — and therefore potential hair and makeup clients — of all ages.
TikTok has earned a reputation for mostly being popular among members of Gen Z. However, the platform actually defies all age boundaries. People under 30 years old comprise 50% of users on TikTok, but 11% are 50 years old or older.
Another benefit of using TikTok for cosmetology marketing is that you don't have to build a large audience to expand your advertising reach as you do on other platforms. Instead, if you produce a video that captures people's attention, millions of users could end up seeing it no matter how few followers you have.
In addition, if your video ends up going viral, you'll likely gain more followers. As you interact with these followers, your engagement will increase. This will make it even easier for you to advertise your beauty business.
TikTok Trends That Are Happening in #TikTokBeauty
One of the top TikTok beauty trends is the use of filters, like the "Bold Glamour" Filter. This filter simulates traditionally attractive features, like fuller lips, defined jawlines, and thinner noses.
The filter stands out for blending flawlessly into a user's face. It will even make adjustments, like removing makeup, if it detects any masculine features.
Other popular filters include Beauty Mode, which will even your skin tone, and the Fantasy Filter, which will give your image a romantic pink hue. Filters are extremely trendy because they can instantly upgrade your video's appearance and make it more engaging.
Another one of the biggest TikTok beauty trends involves creating "siren eyes." This is a more cosmopolitan version of today's fox-eye and cat-eye eyeliner styles. This trend is helping many women to transform their round eyes into impressive almond-shaped eyes.
Many makeup lovers are also jumping onto the "no-makeup look" trend. It essentially involves creating a natural look with makeup. You can do this by accentuating a person's glowing skin and highlighting their natural features.
For instance, you'll want to bypass lip liner, defined contours, and smoky eyes and choose lip gloss, tinted moisturizers, and natural brows instead.
Marketing Tips for Beauty School Students
A top marketing tip for beauty school students is to use a mix of popular hashtags and branded hashtags on your beauty videos.
Current and relevant hashtags include the following:
#mua
#makeupartist
#fashion
#skincare
#lashes
However, if you constantly use popular hashtags only, TikTok's algorithm will flag your videos as spammy. So, use hashtags with your name in them, too. These include, for example, #MakeupByMelissa.
How We Can Help with Marketing for Beauty School Students
TikTok is an excellent marketing tool because it will allow you to reach users of virtually every generation. That's why TikTok should be a part of your marketing strategy.
The top marketing tips for beauty school students include using branded hashtags with your engaging videos. Videos showing how to create "siren eyes" and the "no-makeup" look, which are among the latest TikTok trends that are happening in #TikTokBeauty, are especially in demand.
At The Salon Professional Academy, Melbourne, we offer top training for aspiring salon and spa professionals. Contact us to learn more about our courses, and schedule a tour today!